Mojave Behind the Scenes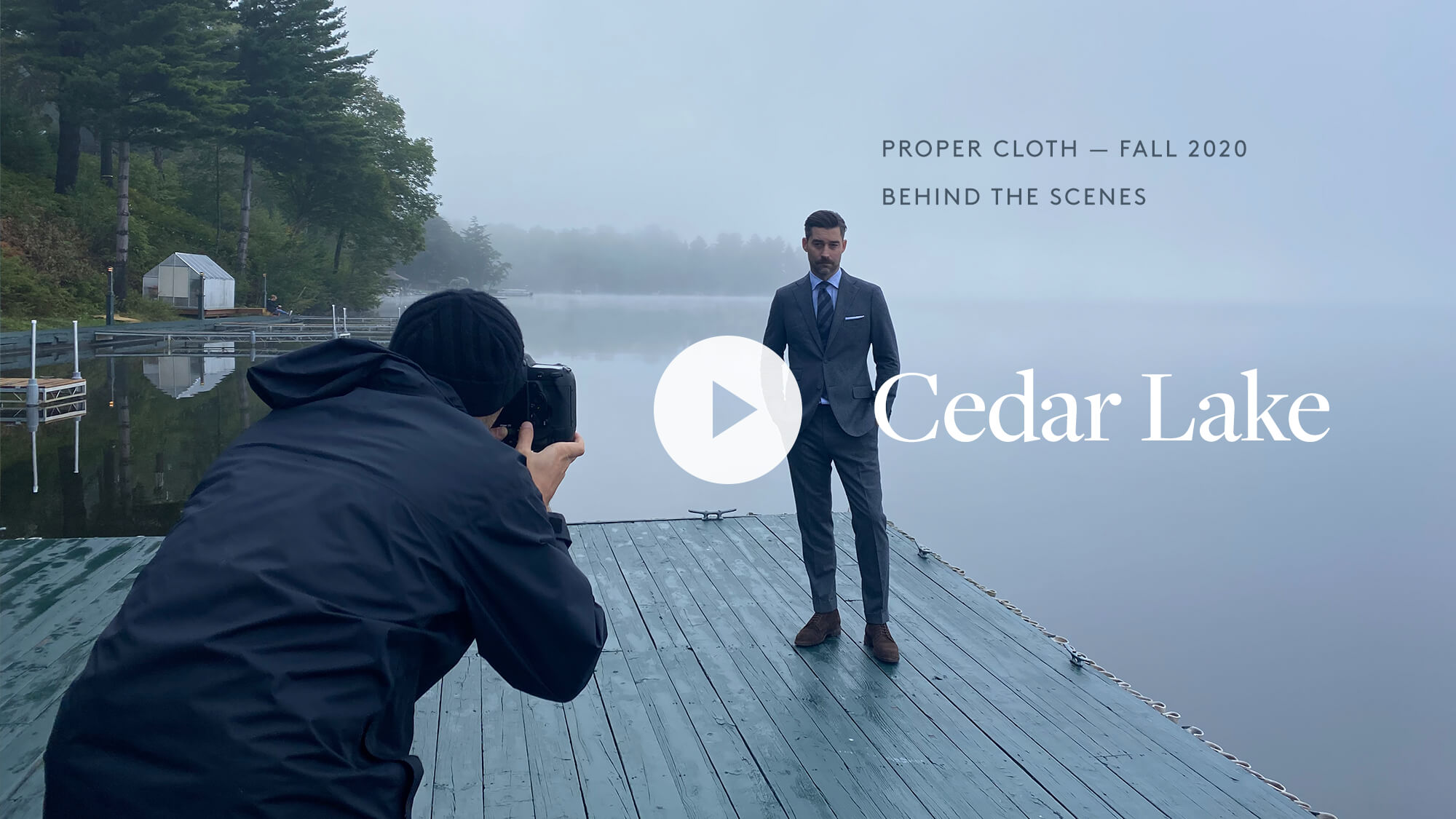 View the Collection
This year, with Covid making travel so much more complicated, we decided to shoot Fall campaign a bit closer to home. No international red-eye flights, just a nice long drive to upstate New York and the beautiful area around Big Moose Lake and Old Forge. Things have been a bit hectic in NYC lately and the team was excited to get away for a more peaceful setting. It's a wonderful part of the country, well off the beaten path, with plenty of lush forests, tranquil lakes, and crisp fresh air. The perfect backdrop for our Fall 2020 collection.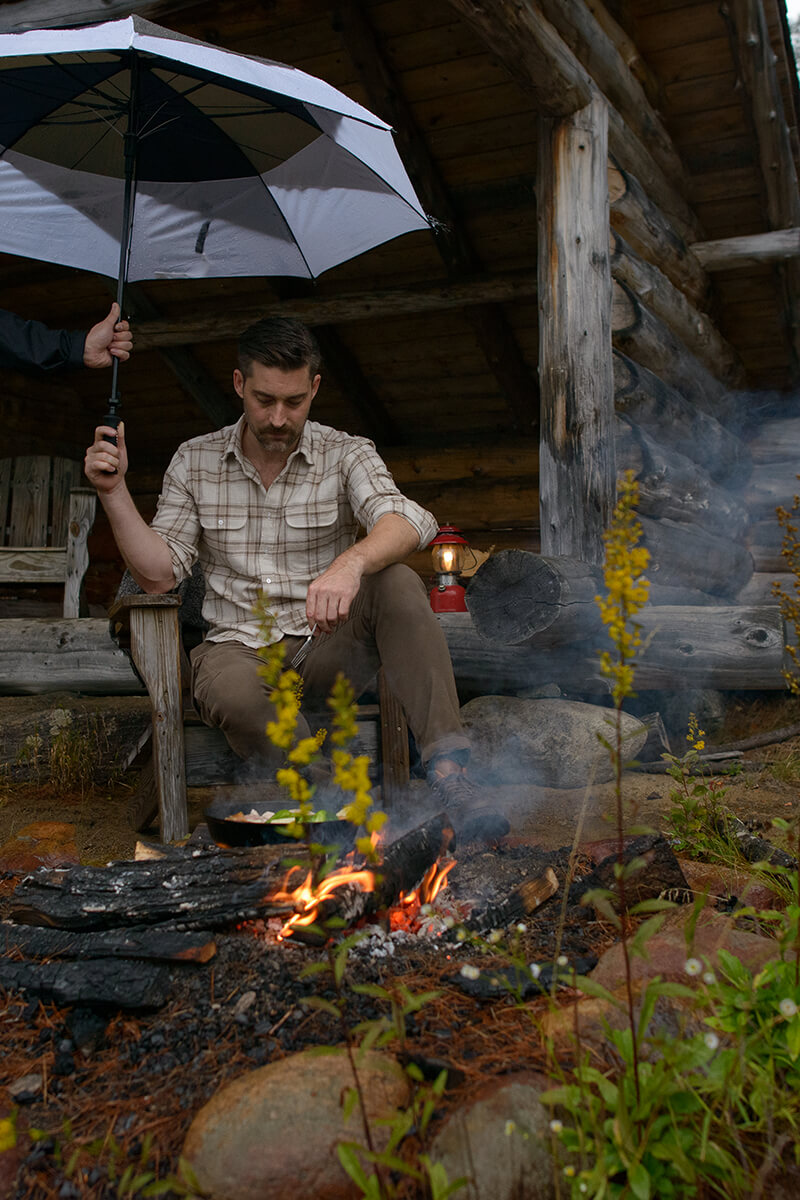 And let's talk about the collection — a mix of luxurious yet practical clothing. Sturdy flannel shirts, light down vests, cashmere sweaters, trucker jackets, soft chinos, and just the right sprinkling of tailored pieces. Seeing everything come together, I'm struck by how, in many ways, this collection has been years in the making. Many of these fabrics and products are iterations on something we did in 2019, which was based on 2018, and so forth. No sweeping overhauls or drastic changes, just persistent, steady progress over a long period of time.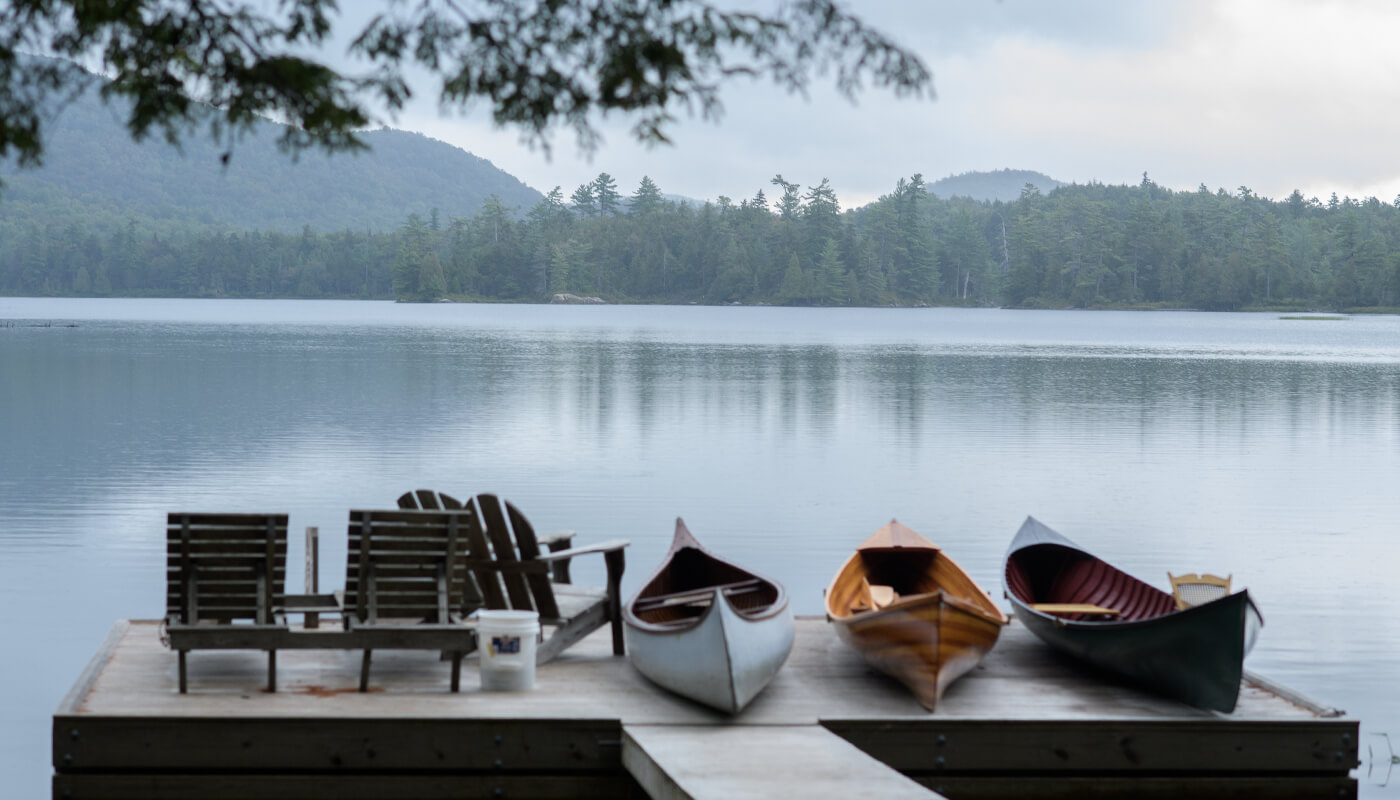 Particularly exciting for Fall 2020 though are the Moleskin Cotton Cargo Pants, the Safari Pocket Chambray Shirt, the Merino T-Shirt, and the Bowery Unstructured Coat. But that's not all that's new; the Country Plaids and Beacon Flannels have more refined colors and patterns, and our relaxed Waverly Jacket benefits from a host of improvements to its shape.
Beyond the clothing itself, we wanted to take the campaign film further than we have in the past, and to try to tell a story about one of the principles we've come to appreciate through Covid: The power of staying calm when facing uncertainty or fear.
Anxiety is a curious thing. Left unchecked, our minds and imaginations can quickly escalate the worst, most anxiety-provoking thoughts. Fear leads to greater fear, which leads to an overwhelmed mind, unable to act. Yet, keeping anxiety under control is up to us. We don't have to sensationalize the latest news into a disaster - we can choose to stay calm and make the best choice for the situation. It's not always easy. At times it can take a tremendous effort. But, our goal is to stay rationale, remember who we are and what we value, and act accordingly. These are the principles that get us through the challenging times.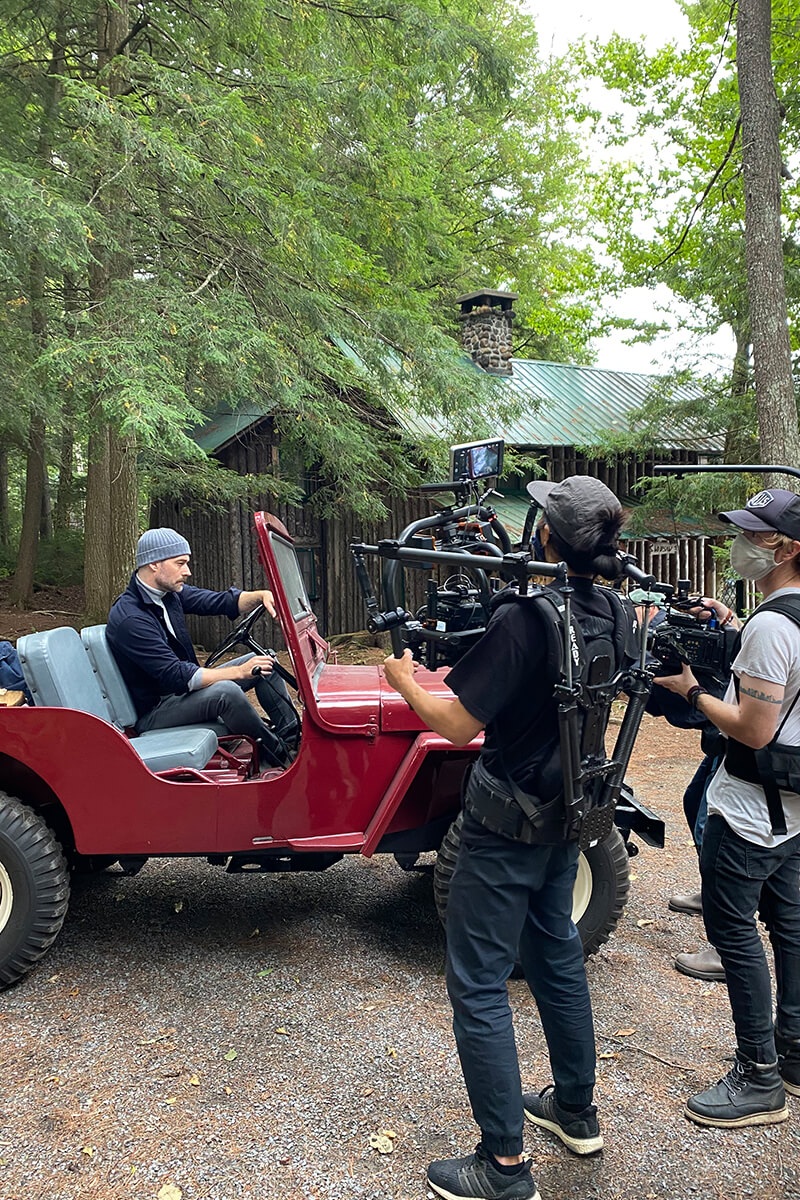 As Marcus Aurelius wrote, "Nowhere you can go is more peaceful—more free of interruptions, than your own soul." The calm serenity of an early morning lake upstate seemed the perfect metaphor for the stillness we're striving to maintain. Sometimes falling into a lake is not the disaster you thought it would be—it's just part of the journey. We hope you enjoy the film.
Seph Skerritt, Founder/CEO